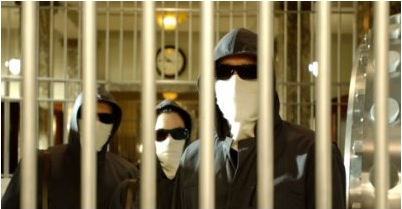 From the energetic 'Chaiyya Chaiyya' opening music and Clive Owen's short monologue you know that Spike Lee has delivered with this film.
An outstanding cast is the first thing which strikes you when you first see this film on the shelf - Denzel Washington, Jodie Foster, Clive Owen, Christopher Plummer and Willem Dafoe. If this film hadn't delivered I'd have been mightily disappointed. Luckily I wasn't.
Washington plays Keith Frazier, a hostage negotiator brought in when a bank robbery turns into a seige. Clive Owen shines as the uncompromising gang leader and much of the film takes place within the confines of the bank as the two do their respective 'jobs'.
If I have one gripe it is that Foster and Dafoe don't have bigger parts, but it is a credit to Lee that he managed to get them for such relatively small, unexplored supporting roles.
I won't elaborate on the plot as that would spoil your enjoyment, suffice to say this is a definite recommendation.